Ways to make your business stand out from the crowd
22.02.2018 by Natasha Ellard-Shoefield
We recently asked our clients a question: How do you make your business stand out from the crowd so that people will choose your agency?
Here are the top ten responses that we thought we'd share with you.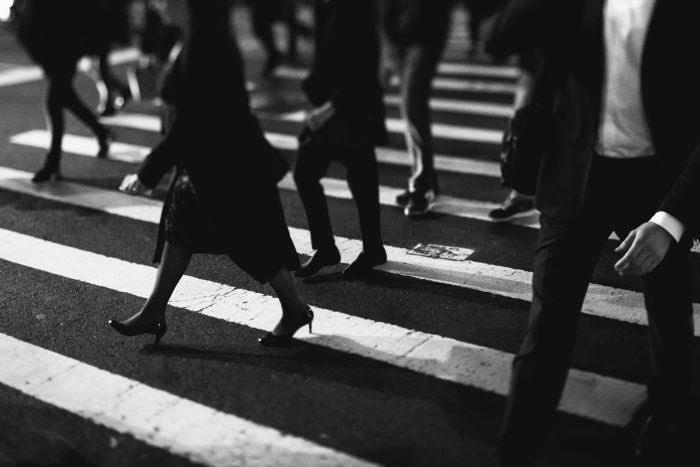 1. Become a Winner
We have won creative awards for client work that we are proud of. The awards have become not only a pat on the back, but a great marketing tool that really gets our name out there. The award definitely holds its value as the years go on.
2. Specialise: Be The Expert
There are many design agencies out there, but not many have expertise in the sectors we specialise in (natural resources, aviation and engineering). Clients come to us for expertise through third party recommendation as we have developed brand awareness within these sectors and have extensively networked with sector specific service operators.
3. Be Authentic, Be Bold, Be Different!
Here is something different in this day and age, NEVER take anyone for granted, listen to your clients, provide real value in your services and go the extra mile to make people feel like they are your only client. Return to simple values such as face to face meetings, handshakes, and then use technology to stay in touch and provide updates to establish yourself as the authority in your field.
4. Ask a favour
The best way to win new clients is to ask your existing clients if they would recommend your agency to another company. Ask your clients for a testimonial and display this on your website and your LinkedIn profile.
5. Be clear in your communications
We don't use jargon to describe the services we provide, think of how to use a less flowery language as your clients will not be impressed by clever terminology that doesn't mean anything. For example: we design and build websites is much better than 'creating memorable experiences for memorable brands'.
6. Voice your opinion
Clients are interested in what added value services you can bring to their business and what you know about their industry. Become an authority on your chosen subject and publish your thoughts on Twitter, LinkedIn and your website – those interested will follow you and they may even become your new clients.
7. Involve the entire team
Allow everyone in the agency to bring new ideas on how to promote the agency's profile, even the most junior person has an opinion and may be well connected with journalists, PRs and even new clients. Encourage the entire team to contribute to the success of the agency and reward accordingly.
8. Share the good news
When you have something to celebrate such as the delivery of a new project then make sure you spread the word to existing client base. They are keen to be kept informed of not only your progress but what their competitors are up to, you never know it might lead into another new project with an existing client.
9. Collaborate
To win a large client project why not join forces with another agency who might offer a complementary service but whose profile is slightly higher than yours, learn from their PR successes and replicate their success in your own way and in your own time.
10. Ask the audience
The easiest way to find out what makes you stand out from the crowd is to ask your existing clients, carry out your own client satisfaction survey to show where improvements can be made but to highlight your best features – a vital piece of research.