Six key new business tips
20.07.2018 by Natasha Ellard-Shoefield
It's summer holiday season, it is a good time to take stock and create some time to prepare for the months ahead. Business development should be a continuous process and using all the marketing tools available to grow your business will help you succeed where others fail. Use the next few weeks wisely and plan for a healthy future.
Here are some top tips on gearing up your business for an effective new business programme. Previously written for DBA members, we are sharing these insights with you today. We hope that you enjoy reading this article, as always any feedback is welcome.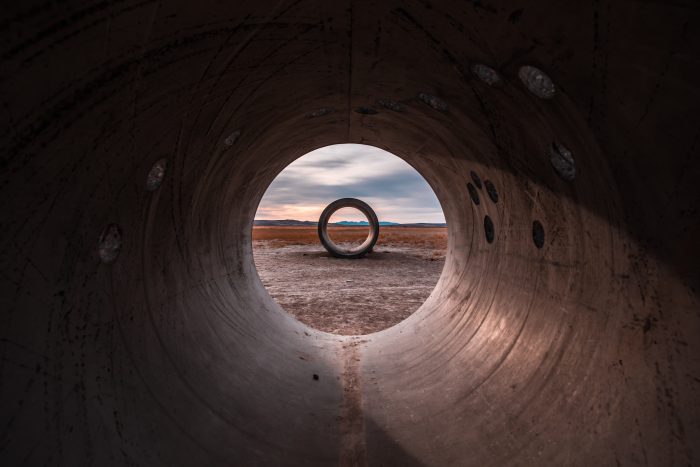 1. A pipeline
Don't have an over reliance on referrals. Does that sound odd, when of course they are known to be a great route to new business acquisition? Well it is a common mistake, for two reasons:
a – agencies must build a pipeline of convertible leads that develop into new business wins and relying purely on contacts and essentially luck won't do this alone, as goodwill is not a bankable commodity.
b – a mixture of pride and fear is at the heart of relying purely on referral business. It's a big issue with creative agencies; many believe that to openly promote their agency is to bare oneself naked to the world.
Do however endorse relationship building. Selling is about building trust, it is not a push for a one-off meeting. To sell, you pull, you don't push. You build up a dialogue to get into the privileged position of listening, then diagnosing the problem and then suggesting a solution.
2. Strategy
When a client is buying creative services, it is of course different from selling a 'widget' and therefore you need a thorough marketing and business development plan. Often, creative services are part of an assisted purchase cycle (new marketing chief, roster review etc) and not a necessity item. This plan should include PR, profile awareness raising, public speaking opportunities, creative endorsement via winning awards and a programme of new and existing business development. And finally it should have both short and long term goals and is revisited quarterly to ensure opportunities are not missed.
There are 3 essential steps to a growth programme – strategy, activity and monitoring. A well-equipped agency will use the following tools to facilitate this:
Roadmap – financial targets, marketing and business development plan
Sales Pipeline – to effectively monitor and forecast
3. Proposition
Do develop a tangible proposition and test it against your targets ('test and learn' works for new business not just for your clients). Not just one that proves what you do and shows who you've done it for, but through relating this to a real need for your prospective clients. Try to see the opportunity through the eyes of your prospective clients and as part of their overall marketing mix. Otherwise it's a bit like going on a bad date; hearing someone talk about themselves all night without showing any genuine interest, it isn't a turn on.
Don't become a one-off new business idea agency. Build your stamina. Think of a prospective client, what you have to say to them, convey it and think of a reason to go back to them time and time again, in order to build a relationship and win their business. Not all wins are immediate, some take time to generate and usually these are the most worthwhile.
4. Stamina
To win business you have to be prepared to invest time and thought. This sounds obvious, but some agencies turn opportunities away having spent months attracting their business. Of course you must assess each pitch opportunity, in terms of likelihood of outcome. However if you don't train for and enter the race, you won't win. The aim, while refining your targeting to rationalise the companies and brands on your priority list, is to be prepared to invest time and energy when opportunities arise. Even during the busiest time of year, dedicate the time to winning new clients. Through both peaks and troughs, it is essential.
5. Show and tell
Showing off your work is not enough. Whether a stunning show-reel, something funky on Facebook or worthy on LinkedIn or beautiful in print, or with gravitas in a brochure… it is not enough. It is not enough to be experts in branding for example, you have to experts in branding, within an industry and demonstrate how the agency adds to the client's bottom line. We all know the DBA Design Effectiveness Awards are about measuring design effectiveness and this is what agencies must prove in order not just to support the client's marketing person but to help them to sell in the idea vertically within the business, as often budgets need to be signed off by a senior management team. You have to be able to hone in on the benefit of your work with the client rather than focusing just on the mechanics of the design process itself.
You need to join it up, it's the SO WHAT? factor. If you don't join it up, you are not selling your agency effectively.
6. Talent
Whether internal or external (staff or agency), recruit the right talent to the business at the right level (thinker and do-er ideally to make sure that your programme of activity is joined up, is cohesive). Make sure all levels of the business understand new business and business development and that sales is not viewed archaically within the business. If you need to train and gain skills within the business do so, it is the same as investing in hardware and software and training the business to use this to evolve. Take a fresh look at sales. Take a fresh look at your agency through your prospects eyes.
Roadmap Workshops
The Hand regularly runs a series of 1 day workshops.
For more information please contact Natasha on 07713 258 925 or natasha@thehand.co.uk
Natasha Ellard-Shoefield is a director of The Hand and dba expert. The Hand specialises in helping design agencies grow through the acquisition of new clients via a targeted business development strategy. Natasha creates commercially led, achievable new business strategies for agencies. Natasha offers agencies all levels of consultancy from the initial in-depth analysis of their agency strengths through to guiding them through the pitch process. She has 'trained to train' and offers communications training and coaching training to new business professionals, account management teams and agency owners.