Mastering the art of remote meetings
03.11.2020 by The Hand
Is it really possible to gel with a potential client via a Zoom call?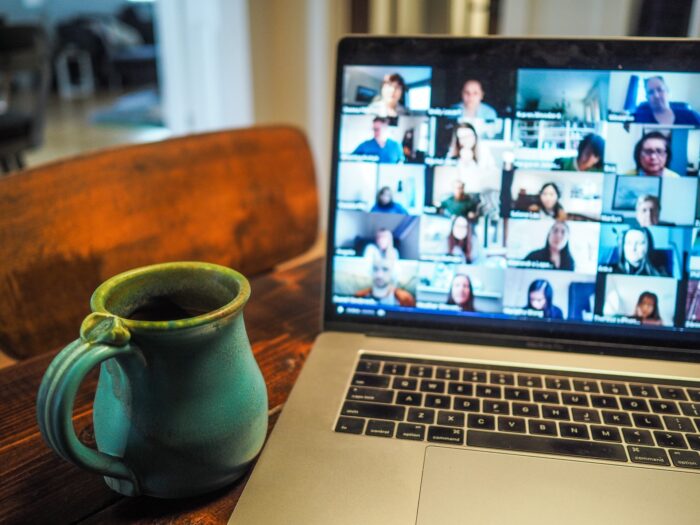 We've all had to adapt to quite a lot this year…  Staying home more. Wearing masks. Saying hi to your colleague's new kitten who's just wandered across the screen mid call.
But amidst that never-ending search for the perfect Zoom backdrop, can you ever really engage and connect with people without an in-person meeting?
We think so.
In some ways, seeing into people's homes and lives beyond the office has reminded us all that we're human and has allowed us to connect with business contacts on a different level.
That said, there are a few key tips that can make your calls even better:
Prepare well; research the organisation and the person as you would before an in-person session.
Think about your agenda / key discussion points in advance so that the meeting is well structured.  Video does require extra focus and also has the nerve-inducing element of being on camera.  So doing enough preparation in advance is key.
Develop a list of 3-5 key questions you have for them and a sense of what you want to get out of the meeting, before it starts.
Take time to introduce yourself properly; tell them a little about yourself on both a professional and personal level.
It's fine to take essential notes, but do try to maintain good eye contact and focus as much as you can.
Listen as well as you talk.  Talking over people is not great at the best of times, but on a video call is much more noticeable than in person.  So, try not to interrupt whilst they're in full flow.
Think about your backdrop; your choice of surroundings can say a lot about who you are so do select your room/layout carefully.
If there's noise in your background, do use mute when you're not speaking.  It's a good idea to test this out in advance (so there's no feedback) and to use a good pair of headphones with a microphone.
Locate your workspace near your router and, for important meetings, run a reset in advance.
Finally, relax and enjoy the conversation!
Zoom seems here to stay- at least for the immediate future.  So, we might as well make the most of it!