Kicking 2020 to the curb – what our clients think
17.12.2020 by The Hand
Breathe (through your mask of course)… you've almost made it!  2020 is almost behind us, and for many, that will come as a huge relief. It's been really tough, but we've also adapted and learned a lot. And whilst we may all feel a little bruised, it's worth taking the time to reflect on the things that 2020 has taught us and the issues it has raised, which will no doubt shape the way in which we'll work for years to come.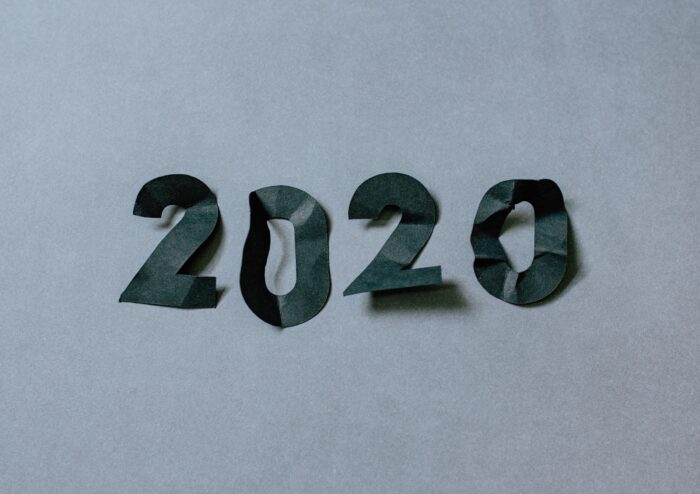 Speaking to clients over the last couple of weeks, there are definitely a few areas that have prompted much discussion and debate.
Adapting to working remotely
Sentiment around this has been pretty unanimous. On the whole, agencies we've spoken to have been surprised by how quickly they adapted to working remotely. Agencies rely heavily on collaborative work on a daily basis with projects requiring brainstorming, feedback, and wrap up sessions. But by using new tools and imagination, doing this remotely has become more normalised. Many agree that experience from the first made the second lockdown much easier to handle from this perspective.
Is a studio environment best for creativity?
This one has been a hotly debated topic. Many creatives have expressed the need to be in a collaborative physical space where they can bounce ideas off others and share work. And concern has been voiced about younger designers not having face to face access with colleagues sharing ideas and concepts. But there is also a counter view for this. Many agencies have embraced remote collaboration tools and feel that, with more emphasis on better communication, it is possible to create a highly creative virtual environment. Understanding the needs of each individual within the team and tailoring support to this has been a real success factor in this. Within this though, there's been an acknowledgement that in order to make this work successfully, new working practices need to be created- it's not enough to just replicate what you do in-person virtually. In this area, it seems there's no one size fits all, and so agencies will need to think about the working environment moving forwards.
Work life balance
On the whole, those we've had conversations with felt that there have been some really positive outcomes for better work life balance. Without the spectre of a daily commute or late nights in the studio, it seems that many have used this time to exercise, spend more time with family and take time for themselves. That can't be a bad thing, right? On the client service side, some did express a concern around burnout and acknowledged the need to adopt a different approach to meetings so as to avoid Zoom overload.
Productivity
It seems that for many agencies, productivity has been up. Working remotely has given employees more accountability over deadlines and has let them manage their own time a bit more. For many creatives, this has allowed them to work within their creative and productive windows rather than enforced studio hours. There's also been a sense of less time wasted travelling to work and to meetings.
Client relationships
Many feel that relationships with existing clients during this year has felt closer and more personal.  That sense of 'we're in this together' has, for many, created better partnerships.  Bizarrely, some clients feel more supported as they have more regular access to their agency (and different expertise within it) through Zoom calls than in person meetings.
So, from a year of complete uncertainty, there have certainly been some interesting themes emerging.  And it's these areas that could be a real catalyst for positive change and will help to shape the agencies of the future.  We're sure to see many more hybrid models, more flexibility, a greater call for work life balance (we hope) and a review of how we can best serve our clients.
At the end of the day, creative work is all about solving problems.  And so, it's really not surprising that agencies have adapted extremely well in such difficult circumstances.  We think they'll continue to do so and we're cautiously optimistic about what next year holds.