Stand out from the crowd
04.03.2021 by The Hand
In a sea of other creative agencies, it can sometimes be really difficult to stand out. Yes, your work will do some of the heavy-lifting but it certainly can't do it all. So, it's important that you differentiate yourself and give clients a reason to engage with you over others.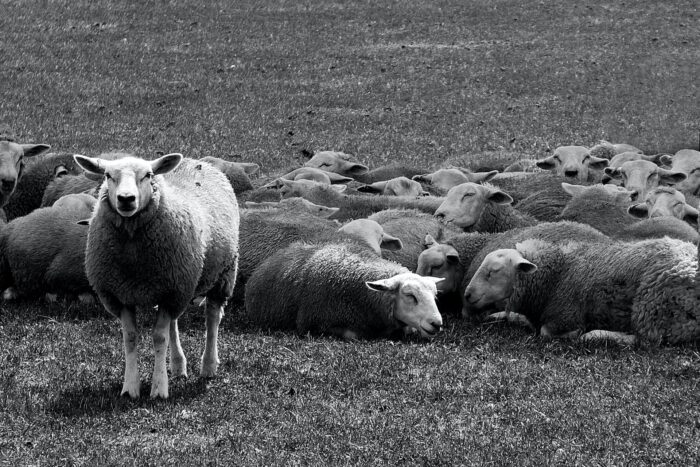 It's so easy to get caught up in the day-to-day of running a creative business, so do check you're doing the following things:
You're clear about your proposition and your offer: is this reflected in your website, social channels, in credentials and, most importantly, when you meet in person
You're clear about how this (above) can help potential new clients with their own challenges: clients want to understand how the translates for them and how you'll add value to their business.
Paint a picture of what it's like to work with you. People buy from people and so they want to know what kind of people you are and how it will be working with you on a daily basis. Make sure that shines through in your communications.
Build killer case studies: make sure you work this into your regular project process, so you're disciplined about creating a case study as soon as a project is complete. Make sure the case studies back up your proposition and provide relevant evidence for your promise to new clients.
Invest in your website and in your social media: this isn't just about money but time too. Find some time each month making sure that content is relevant and up to date. A little time regularly will go a very long way.
Consider partnering with other agencies: once clients know and trust you, they often want you to support with projects outside your direct experience. Grow your network of partners so you can help with more of their challenges and become the 'go to' for their creative needs.
Make use of your best brand ambassadors: your own people, your partners and your existing clients are your best megaphones. Do make sure you ask them to play a role in spreading the word about your agency.
The above all sound pretty obvious, right? But taking the time to regularly review where you are against these tips will help position you above your competitors and put you in a great place to win more new business. If you're keen to discuss standing out more as an agency, please get in touch with natasha@thehand.co.uk