What do clients look for in an agency partner?
12.07.2022 by The Hand
We've said it before; new business activity is a little bit like dating. Before you commit, there's a period of checking each other out to make sure you're a good potential match. Too often, we approach new business interactions with a standard approach or deck.
But, what we need to do is firmly put ourselves in our clients' shoes and make sure we think about what they need and want to know, before taking the next step.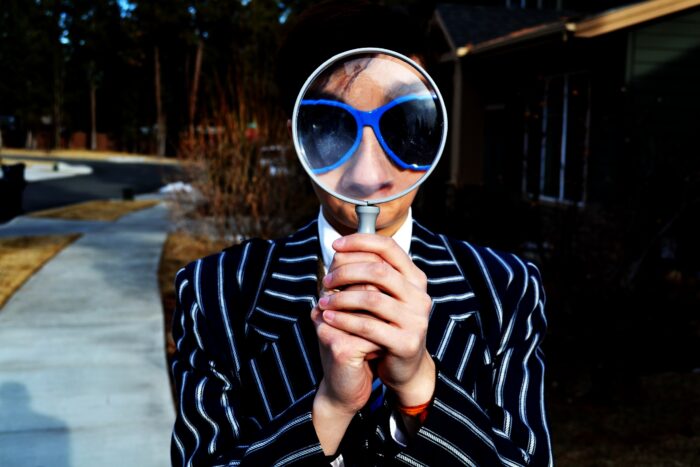 Here's an insight into the areas they'll want to dig deeper into:
How well do you represent yourself?
Is your brand engaging and is your proposition clear? Most agencies showcase their work on their website, but how old is yours? Are you showing enough recent work across a range of client challenges? How often is content on your website updated? Remember, you would advise a client to be on top of all of this, so you need to ensure you represent well too!
What are others saying about you?
Are your testimonials front and centre on your website? Do you have personal reviews on LinkedIn? We live in the age of reviews and so they'll go looking for evidence of what it's like to work with you.
Can you give them the time they deserve?
How quickly and well you respond to an email or call can make a real difference here. If you're slow to get back to them about an initial meeting, then they may well make some assumptions about how response you'll be working with them day to day. They'll want to feel they're in safe hands and that you're on it for them, no matter what else you have going on.
How interested are you in them and how they work?
Taking a real genuine interest in what and how they do it is really key. Make sure you're not just on transmit but that you gather important information about how they like to work. Then you'll be able to tailor your approach to this.
Relevant experience
A prospective client will want to see that you have supported other clients with similar challenges and helped them achieve results. Make sure any case studies you share with them are relevant to either their challenge or industry/sector.
Will you be good people to work with?
People want to work with good people- it's that simple. So, they'll want to understand more about how you build relationships and what you're like to work with. Make sure your case studies nod to this, your reviews align and that you can talk through some specific examples. When things get tough, they'll want to know you'll be there to support them.
Is it clear what your core service/offering is?
Agencies sometimes assume that clients understand all of the services agencies offer, but that's not always the case. Be clear about how you can help them and avoid using jargon. Try and explain your services in the context of their own challenges.
Has your proposal answered their questions?
If they've asked for a proposal, then do sense-check that you actually do answer of all their questions. They've asked them for a reason, so don't just tell them what you want them to hear. Tell them what they want to know.
How are you going to work with them?
Think about this in advance and know your answer to this before you meet with any prospective client. They'll want to know about your day-to-day processes and most importantly, who their point person will be. Don't underestimate how important this is. They don't want to fully buy into you only to be told you won't be working with them in the future. You should have some specific examples ready to share about good working relationships, and also how you deal with a situation where things haven't gone to plan.
Do you get results?
If you're a client, you want to know that the agency you work with gets results. Being able to demonstrate this through specific examples is key to impressing any future new business prospect.
It's so easy to get carried away when you're preparing for a new business meeting but do take time to consider these areas and think about what they want to know. It'll go a long way to impressing them and setting you up for success.